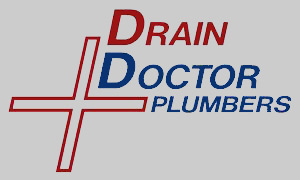 "We Make House Calls"
WHY PAY MORE? WE ARE AS MUCH AS $50.00 LESS THAN THE BIG ROOTER COMPANIES
CALL NOW (407)509-1647 or (352)669-7483

Don't let your money go down the drain.

We want to be your local Plumber and Drain Cleaner

Drain Doctor Plumbers is a plumbing services company serving Lake county, Orange county, Seminole county, Orlando and Central Florida.
We specialize in residential and commercial
* Sewer drain cleaning/repairs
* Kitchen drain cleaning/repairs
* Laundry drain cleaning/repairs
* Bath tub drain cleaning/repairs
* Shower drain cleaning
* Lavatory Sink drain cleaning/repairs
* Toilet stoppage, repairs/replacement
* Faucet repairs/replacement
* Plumbing repairs/replacement
* Water Heater repairs/replacement
* Garbage Disposal repairs/replacement
* Plumbing fixture repairs/replacement
* Replace and repair water and sewer pipes
* Uniformed Techs
* Clean,maintained and decal logo trucks

DON'T LET THE BIG ROOTER COMPANIES MAKE YOU WAIT FOR A TECH TO SHOW UP TO GIVE YOU A PRICE!

Drain Doctor Plumbers will tell you over the phone for most jobs,
or see our PRICE LIST PAGE.
*WE PRICE MATCH THE COMPETITION.

WE NOW OFFER VIDEO DRAIN PIPE INSPECTION, DRAIN PIPE LOCATING AND MINI JET PIPE CLEANING SERVICE.

Orange County and Seminole County: (407)509-1647
Orlando, Apopka, Azalea Park, Bay Lake, Bay Hill, Belle Isle, Conway, Collage Park, Dr. Philips, Eatonville, Edgewood, Lockhart, Maitland, Mt. Plymonth, Ocoee, Pine Hills, Sorento, Taft, Windermere, Winter Garden, Winter Park, Zellwood, Altamonte Springs, Casselberry, Chuluota, Fern Park, Geneva, Heathrow, Lake Mary, Longwood, Oviedo, Sanford, Winter Springs.

Lake County: (352)669-7483.
Astaula, Clermont, Eustis, Fruitland Park, Groveland, Howey-in-the-Hills, Lady Lake, Leesburg, Mascotte, Minneola, Montverde, Mount Dora, Tavares, The Villages, Umatilla.

*Better Business Bureau Accredited Business
Click Here to see Our Report

*A Proud Member of ServiceMagic.com
See My Ratings
Servicemagic.com




Click here to visit The Orlando Business List!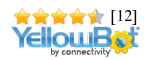 Follow on Buzz












Leaky Toilets, Sewer Line Location,
Clogged Drains,
Toilet Stopped Up, Sewer Line Location,
Re-pipe Specialists, Drain Restoration, Sewer Installation,
Sewer Drain Cleaning,
Hot Water Heater Repair, Sewer Repair,
Disposal Replacement, Sewer Cleaning,
Disposal Repair, Slab Leak Repair,
Toilet Repair, Leak Detection,
Toilet Replacement,
Hot Water Heater Installation, Hot Water Heater Repair, Emergency, Commercial,
Orlando Emergency, Restaurant Plumbing,

Orlando Plumber || Winter Park Plumbing || Winter Springs Plumber || Pine Hills Plumber |
| Winter Garden Plumber || Sanford Plumber || Ocoee Plumber || Debary Plumber |
| Orange City Plumber || Orlando Plumbing || Lockhart Plumbing || Eustis Plumbing |
| Mt. Dora Plumbing || Leesburg Plumbing || Tavares Plumbing | The Villages Plumbing |
| Umatilla Plumbing || Clearmont Plumbing
Orlando Plumbing Projects


Search Keywords: Orlando Plumbers, Florida Plumber, Plumbing, Orlando, Florida, FL, Pluming,
Plumer, (Orlando, FL), Toilet, Drain, Leak, Sink, Restaurant, Rooter, Kitchen, Washing Machine, Pipe Repair, Clogged Pipe, Leaky Pipe, Septic,
Commercial Plumbers, Master Plumbers, Orlando Plumbing Service, Florida Plumbing.

©2010- Drain Doctor Plumbers, Inc. All rights reserved. Licensed and Insured. License #CFC1425998